Always apply concealer after foundation until you have a base, you don't know exactly what you need to camouflage. What's more, applying foundation over concealer can easily rib it off. The concealer must be the same shade as your foundation.
If you're not wearing foundation, concealer must still match your skin tone. Using too light a shade on dark circles (as many women do) will actually make them more noticeable, and a light shade on a spot will highlight its shape.
If you using your concealer to cover scars or to work on heavily pigmented blemishes like birthmarks, you will need a heavy concealer.
Gently blend the concealer into your skin with a sponge or small concealer brush. Be sure not to tug or pull as you blend, as the skin under your eyes is very sensitive.
The use of concealer helps you to look your best by fading away imperfections, discolorations or blemishes that foundation doesn't cover.
I recommended to use an eye cream to target puffy eyes .   
See below my favorite concealers ,  I love the final results  ……
Maybelline 
The texture is lightweight, and the finish is matte and smooth….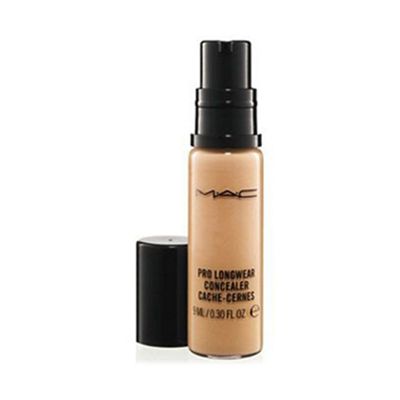 Mac  pro longwear concealer 
A lightweight fluid concealer that provides medium to full coverage with a comfortable, natural matte finish.
Nars Radiant creamy concealer
is a lightweight creamy liquid concealer with a medium coverage and a luminous finish.
I hope you like this post ….. 😉
Thanks 🙂
Anita